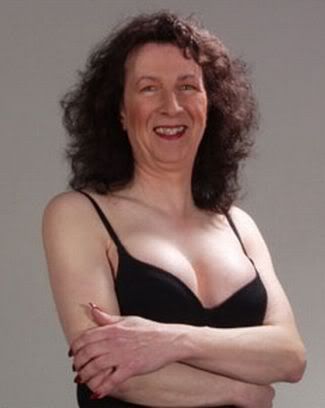 I'd like to take the heat off of Portland 'gayor" Sam Adams for a hot second and shift the attention to another Oregon mayor, Stu Rasmussen, America's first openly transgender mayor. Although Silverton has a total population just over seven-thousand, I think its incredibly neat that the people of this community embrace her, regarding her as an asset to the community rather than a nuisance, as T-people have been viewed for much of American history. With the help of Katelyn on the most recent season of the Real World and people like Rasmussen, trans-people are coming into the limelight as a real community of real people instead of stereotypes and punch lines.
So, what's the latest? Rasmussen is in talks with various networks about a possible reality TV show. Count me in! I think it would be an incredible endeavor for any television station to take on, not only because she is transgendered, but because, being interested in politics, the life and the decisions of a mayor have always interested me. I say - greenlight that shit! You know TLC or Bravo would be all over that.
With that being said, trannies are officially in! Who would have thought - pirates and trannies, the new big thing for 2009??
VS