Posted by

Julian, the Desaparecido
at 12:58 AM
Summer 2008 - everyone WILL be talking about Shia Lebeouf.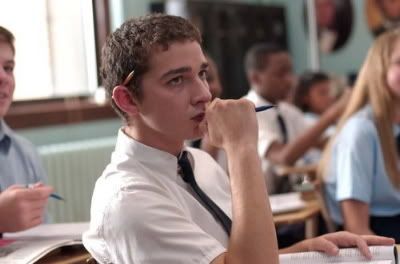 However, everyone SHOULD be talking about Josh Peck.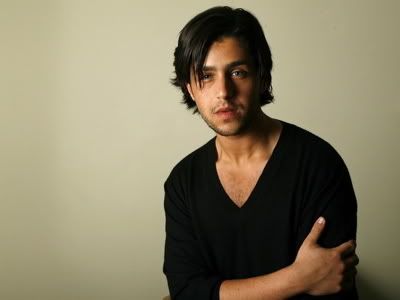 Read more!
0 comments
Thursday, July 31, 2008
I haven't felt this sick in a long time. Since I last threw up after drinking too much, anyway. But this is bad.
I've been pretty interested in "The Minutemen Project" lately because of my interest in making immigration rights my life's work, but this is just crazy. Its a video of Bryan Baron, a republican candidate for Congress who lives in San Diego seeming to help and befriend an illegal immigrant but in turn humiliating him and sending him off with police by the end.
It's tragic, really, what this country has turned into. And good luck to this hack on his campaigns, because he's going to need it.
Read more!
0 comments
Wednesday, July 30, 2008
Posted by

Julian, the Desaparecido
at 5:00 AM
Its really hard right now.
1. Fired from the Heights.
2. Nati moved to Las Vegas last week.
3. We are getting a new roommate in a few days.
4. Got into a fight with mom, and she's traveling for two weeks.
5. I broke up with Rob.
There are probably a million other things that have changed, too, but I can't seem to figure them all out right now. I just want this part of the year to be over. I am pretty much dead broke and can't party or travel or have the fun that I imagined I might be able to have this summer. Every day its too hot to move or its raining. And when it is nice, all I want to do is stay inside and masturbate. Its really bad. I'm seriously depressed.
I saw the Wackness yesterday. Probably the best movie I've seen in a long time. It was what made me know that I had to break up with Rob. Jeez, I haven't told anyone that. Oh, yeah -
6. Stephan is on my shit list for telling Cannon all these things that I told him in confidentiality, and he in turn told Rob. Things like I was considering breaking up with him a week ago and that we've never had (penetrative) sex.
I guess Melissa is right, though. None of that has to do with Stephan in particular - my mom is gone, my sister is gone, I have no real friends out here besides Kevin, Angie, Amy and Stephan, and he broke that confidentiality that I should be able to have with friends. It just shows me that I can't trust Stephan as well as I thought I could.
I keep listening to really bad, depressing music. The song currently on my Myspace profile (that I keep hitting repeat on because I don't own it) is Kevin Devine, "Thanks."
Read more!
0 comments
Tuesday, July 29, 2008