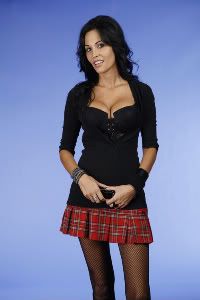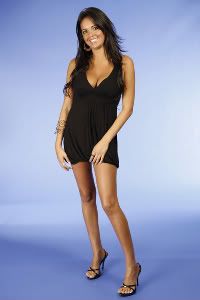 So, my top 5 has been reduced to a top 4, with the disqualification of Maria, who mysteriously drops out because of an "illness." Yeah right! Bitch either didn't want Bret Michaels in her mouth anymore or was afraid she'd be the next to go. I'm sure I'd be sick if I were on either of those buses, too.
In any case, its a serious hit for the Latinas on Rock of Love Bus, as tequila-and-Doritos-mixing Marcia was sent home at the end of the episode. Homegirl carried the recipe for her own demise in the end, however, and its hard to feel sorry for her.
And is it just me, or does Marcia look like a Who? Or the Grinch?
How long before the last two minorities, Natasha and Brittanya go home? Only time will tell!