Here are some pictures. My dad took some too so I'll have more for you soon.
7 AM ... an unholy hour.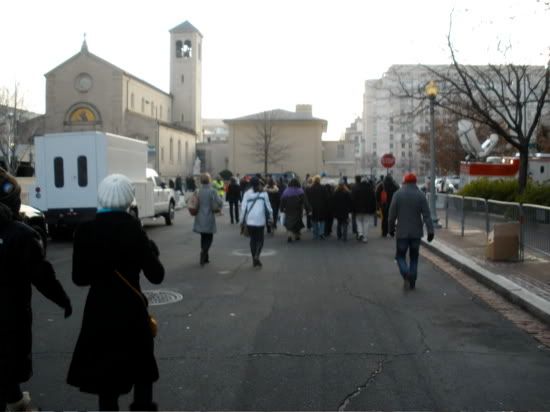 Kind of creepy to see in the city...



Selling merch....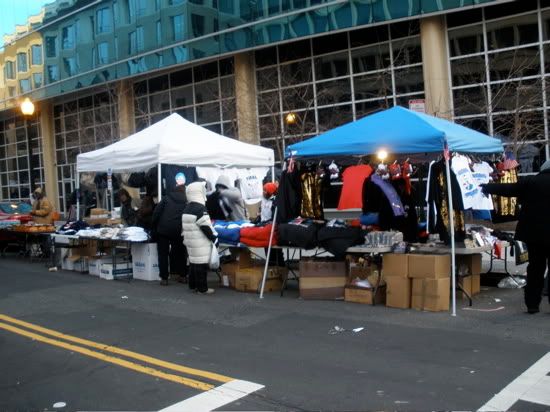 The crowds.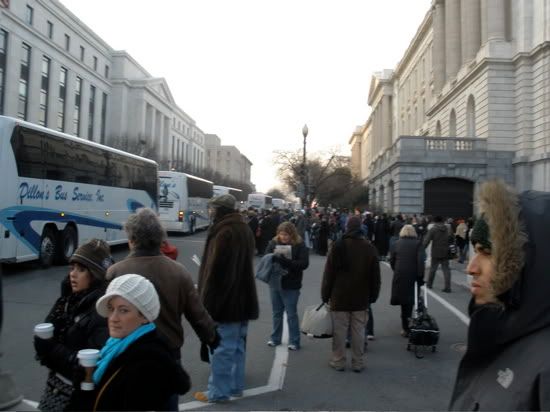 The Capitol building.



Crowd surfing.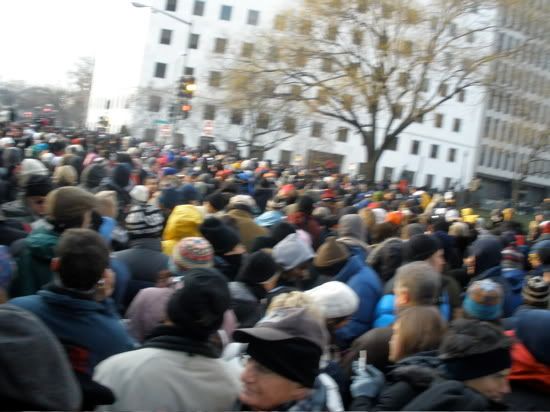 Crowd surfing .... 2.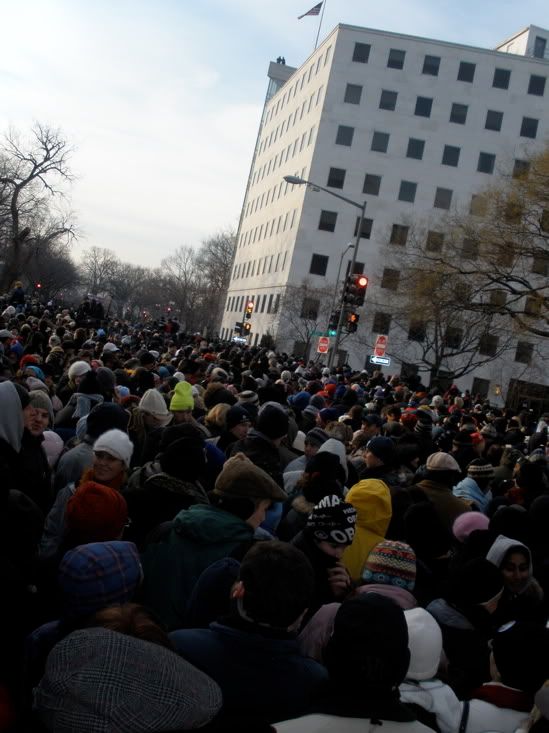 It was so cold.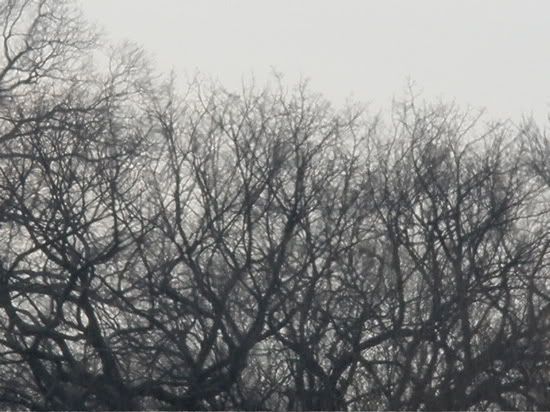 Diva.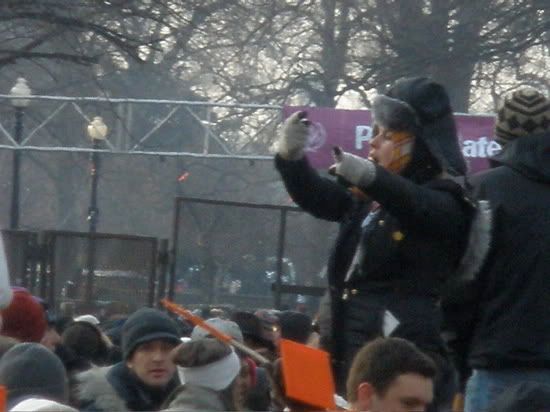 Sniper ... maybe the creepiest picture I've ever taken.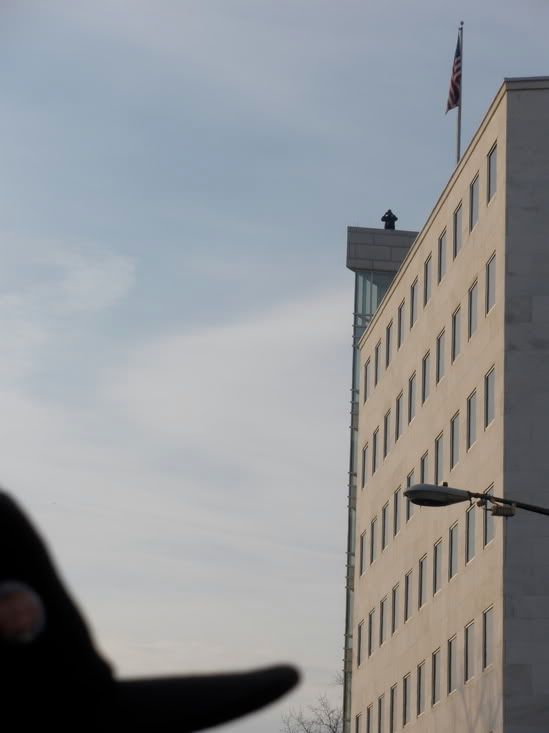 The newz.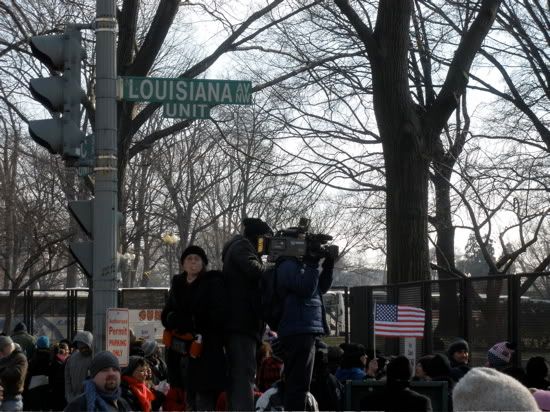 People listening to the speech on someone's car stereo.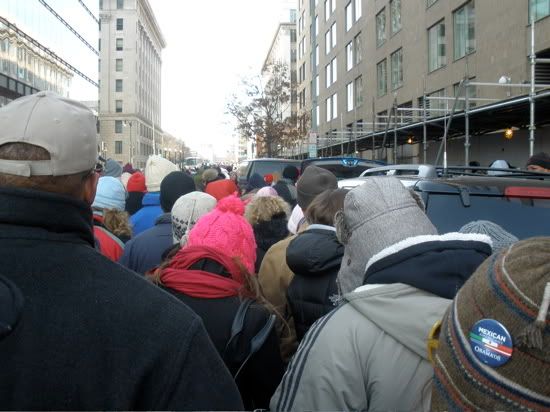 An awesome stencil on the way home.