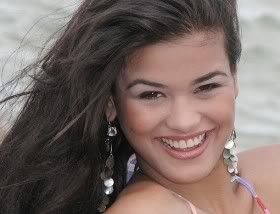 Brazilian model Mariana Bridi da Costa died early this morning, just days after surgery that removed both her hands and feet. Just three weeks ago she was a perfectly healthy young girl on her way to international superstardom, yet a urinary tract infection quickly led to problems detected in her kidneys. By the time she was treated, it had developed into necrosis, a disease caused by septicimia. Doctors know very little about what causes it, however, when it sets in, little can be done.
She was 20 years old.
Her fiance says that she woke up from a coma ten days ago and told him how much she wanted to live, and how much she had left to accomplish.