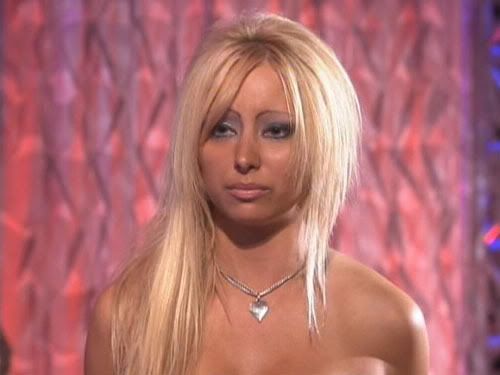 Oh, Jennifer - you were gone before we even got the chance to get to know you - but something tells me that we're not missing much. Either you were really lame or you'll get fifteen more minutes on one of the Charm School/I Love Money spin-offs. Bon voyage, bitch!
My top 4 are still in play.
PS: Did any one else find it odd that Bret pretended that sensitivity was the reason he sent her off? And what the fuck is Brittanya's deal? That bitch needs to cough up some lingo before Bret realizes he likes girls who don't talk.