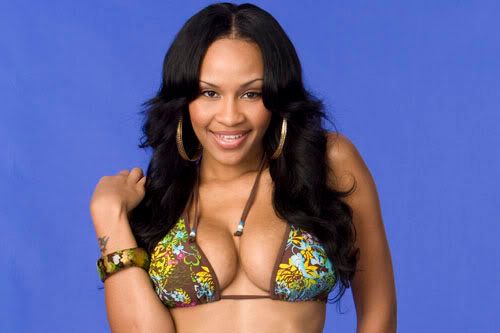 Oh, my Gawd girl that was one intense finale! Four eliminations in one episode? Hell yeah! I loved it! Myammee kicked ass on both It and Tailor Made, putting plenty of blood, sweat, tears, and weave on the line in order to win. The first elimination took place with that last individual challenge - dead last loser would be sent home immediately. That, unfortunately, was my girl Saaphyri, who's strategy sucked more than her ability to seduce Tailor Made. So she was done.
Then, Myammee, who won the final Paymaster role, eliminated Prancer knowing she was the biggest threat in the house. She also felt indebted to Tailor Made for being her only friend in the house. So Prancer was out.
Finally, the final challenge was a relay race which included basketball, blowing up inner tubes, two instances of swimming, melting ice to retrieve a gold coin (for what, exactly?), a taxicab ride, and then a final puzzle. Myammee pretty much dominated the entire challenge, only falling behind Tailor Made when it came to the inner tube - because we all know black people can't swim.
In any case, congrats Myammee - and thanks for an exciting finale! Now we have to wait for I Love Money 3 ....