Melissa G., I'm looking at you!
These fun little cupcakes were put together by a boyfriend for his girlfriend's bday and what a cute little treat they were. Perfect for your vegetarian honey who's had a wicked craving for an all-beef eight-ouncer, or just for a fun little twist to a classic.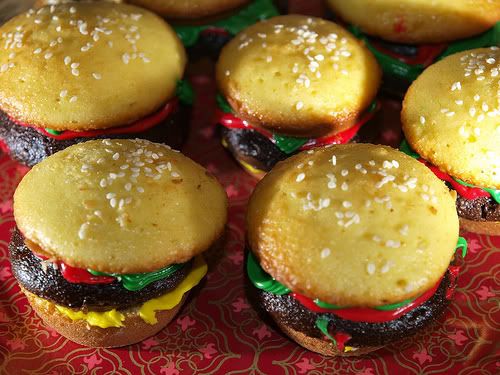 Click here for a visual tutorial!