It was great. I met Amaya after work yesterday after changing in my office into a suit. I also got a fresh new haircut (I'm growing a pompadour) and felt really sharp in my skinny suit and skinny tie. Amaya was wearing a great red cocktail dress with pretty detailing on the shoulders and straps.
The gala itself was huge, but beautiful. The lighting was perfect, and everyone seemed to be in good spirits. I almost immediately bumped into my boss, her two friends, and a business partner I have talked to on multiple occasions. After Amaya and I beelined it for the (open) bar, we ran into my mom's best friend Terri, a glamorous Republican ex-beauty queen turned events coordinator, and her handsome and wealthy husband Michael. We talked to them for a while. When Michael and I went to grab our ladies another round of drinks, one of the people staffing the event tried to hustle Amaya and Terri to their seats. Terri, being the diva she is, snapped at the worker, saying, "We're waiting for our husbands!"
Cue: the theme for the rest of the night.
It was great. My mom was sitting a few tables away with a group of her friends, including an old friend from California I'd never met before, Rebecca.
The President and First Lady were both there, looking great, and as charming as ever. The President gave a long and powerful speech about immigration reform, and touched on Don't Ask, Don't Tell and the Dream Act, which Senator Reid is pushing onto the Senate floor in the coming months.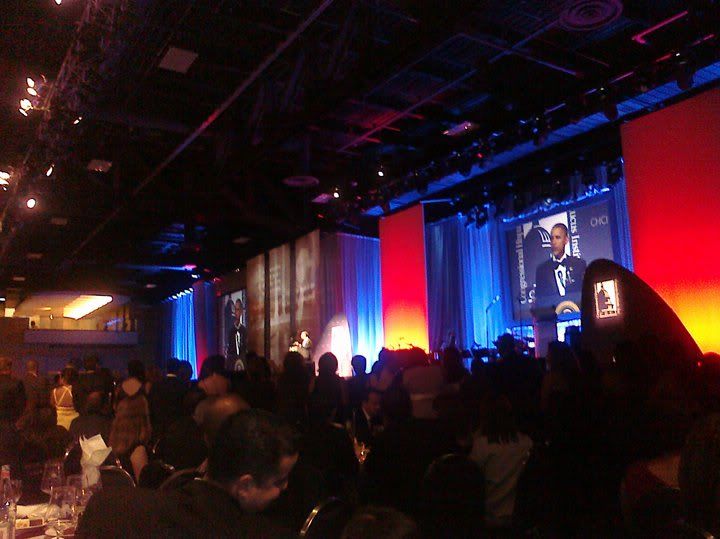 I was most inspired by Eva Longoria Parker's speech, in which she told the audience that if we want to see change, then we are going to have to do it ourselves.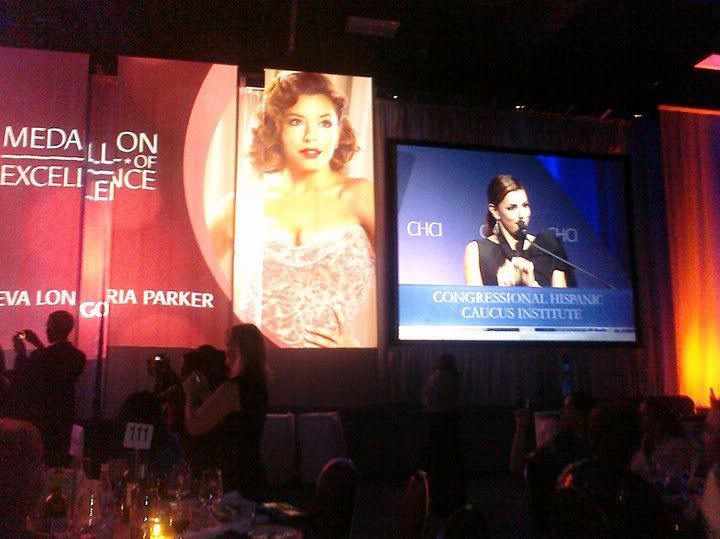 Amaya and I were fiending for alcohol pretty hard. When we drank the two bottles on our table, we started scouting other tables for untapped adult grape juice. Not too far away, there was a mostly full bottle of white wine on a mostly empty table. Amaya and I had sarcastically been referring to the one guy who remained Tokio Hotel because of his ridiculous haircut and outfit. We considered asking Tokio Hotel for his bottle, but didn't.
Glad we didn't, because he ended up being Elvis Crespo. Remember, Elvis Crespo?
Nuts. Anyway, Elvis Crespo/Tokio Hotel got on stage to perform, and my mom pawned her friend Rebecca onto us, as Rebecca wanted to stay out and party. We ended up dancing and drinking some more before cutting out.
Here are the last shots of the night. There was a red carpet, so naturally, we pretended to be paparazzi and take snapshots of each other. We kept shouting to each other, "Amaya!? Amaya?! Who are you wearing?" It became such a hit that people started asking us to take pictures of them and create the same fanfare. It was fun.
Amaya in all her glory.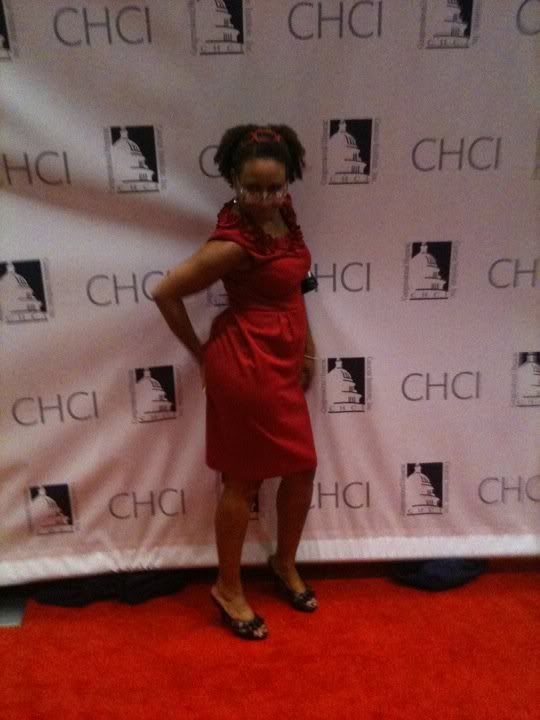 Rebecca, my mom's divalicious friend.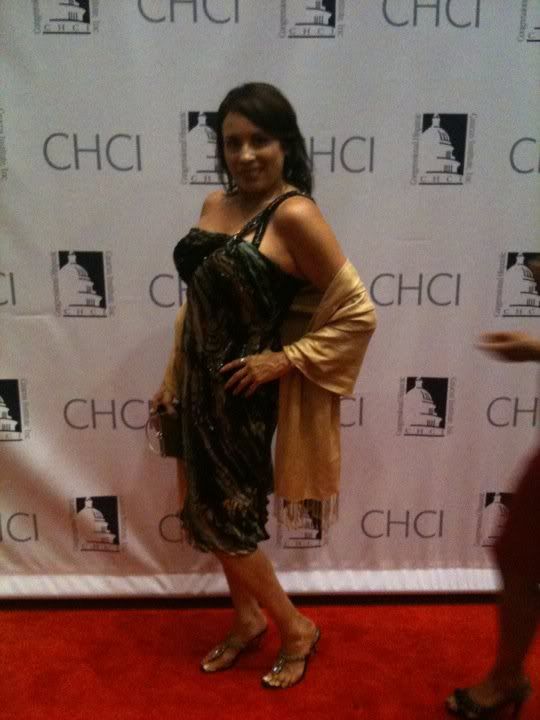 Me, of course, in a skinny suit and a skinny tie and the beginning of my pompadour.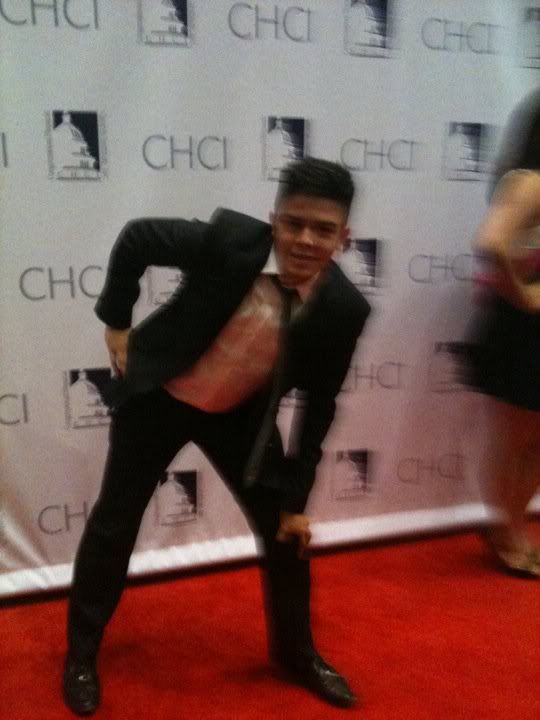 I won't mention going to Pink Sock afterwards, seeing Lance, and flirting with a guy named Dmitri, only to introduce him as Vladimir to Lance. Whoops. Petty petty kids these days.