Every year, my brother Art, my sister and I get really excited about our Halloween costumes and exchange ideas. Some of the ideas are really good. Some of the ideas are really bad. And some of the ideas are really, REALLY bad.
In researching Halloween costumes for this year's festivities, I have found many beautiful disasters that would make any typical "ghost" or "vampire" clichés seem like a more appropriate route. Here are some of them.
Evil Ronald McDonald



A Living Room Transformer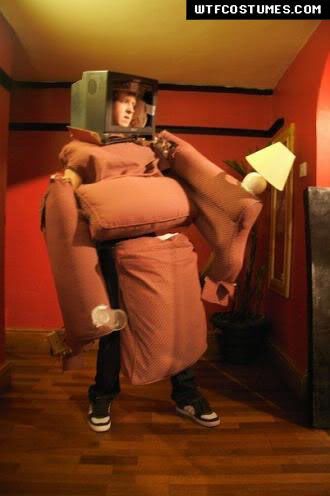 "..."



Planet of the Apes



A ... frog? Or a Leeran from the Animorphs series?



The Little Mermaid and Sebastian



A bloody ninja pad?



Those guys who offered you free candy from their white van?